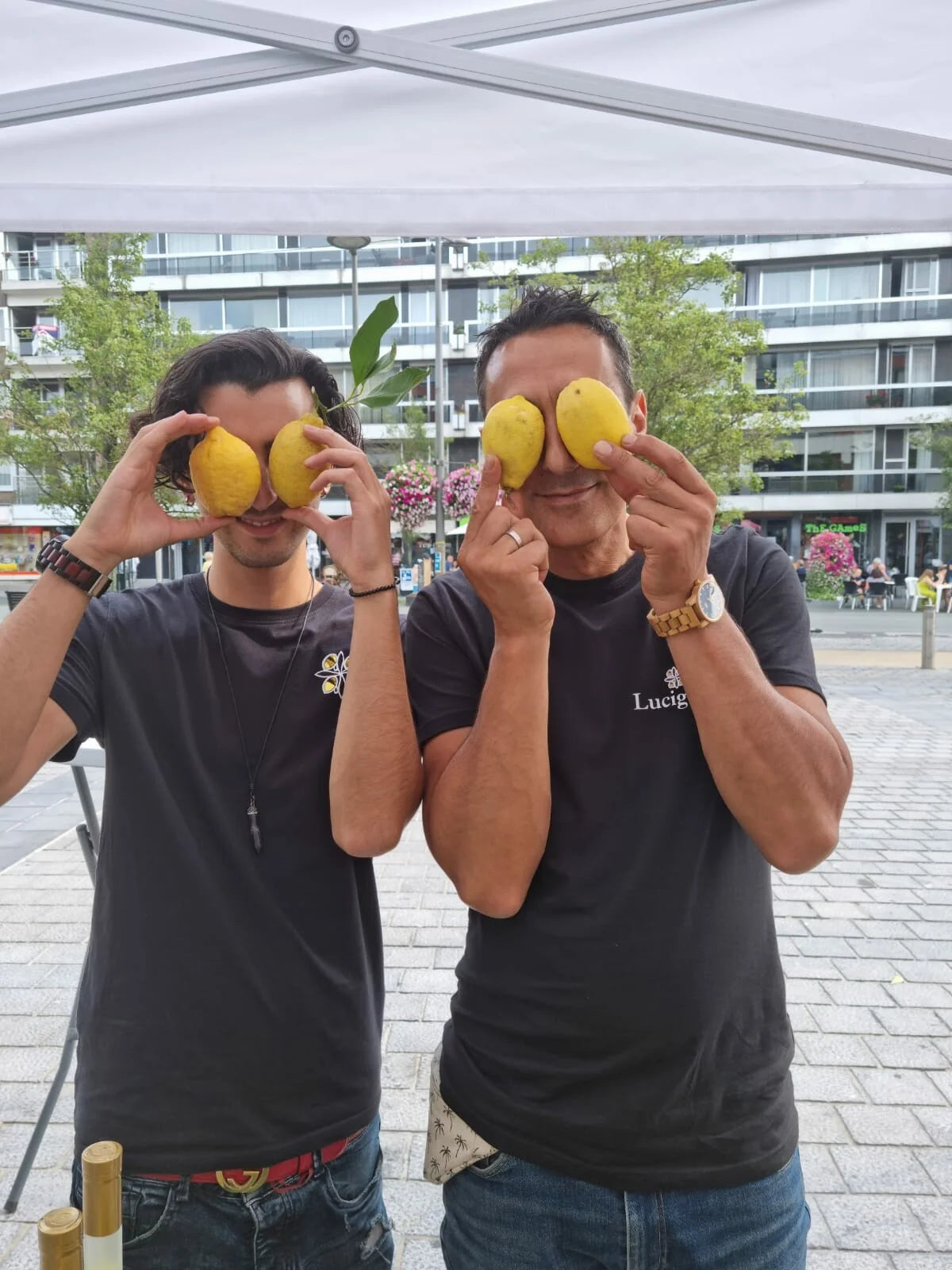 The Dawn of Lucignolo Limoncello 🍋
Our story unfurled six years ago in the picturesque city of Cagliari, Sardegna. A heartwarming conversation between a grandmother and her grandchild sparked an idea - why let our abundant lemons go to waste when they could be transformed into a delightful liqueur? And so, Lucignolo Limoncello di Sardegna was born.
Gaining Grounds
Our limoncello quickly found its place in the hearts of many, leading us to the vibrant city of Amsterdam to cater to the Dutch market. Today, we've built strong partnerships with 90 companies across the Netherlands and have expanded to Belgium and Germany.
🍋 Experience the Italian Sunshine 🍋
Are you ready to take your taste buds on a journey to the heart of Italy?
To discover the unmatched elegance and exquisite balance of Lucignolo Limoncello?
It's time to experience the Italian sunshine encapsulated in a bottle.
Weathering the Storm
Our journey was far from smooth. We faced the trials of lockdowns, wars, economic upheavals, and escalating transportation costs. Despite the tumultuous times, our commitment to delivering high-quality, affordable limoncello never wavered.
Embracing Change
To stay true to our commitment, we made a crucial decision - to shift our production from Sardinia to Sorrento, the land renowned for the world's finest lemons. This decision allowed us to take the quality of our limoncello up a notch, surpassing even our own high standards, while ensuring its affordability.
Unchanged Essence, Elevated Quality
Despite the shift, our treasured recipe remains unchanged. We continue to use the best ingredients - the skin of the oil-rich Sorrento lemons, the same carefully selected sugar, and the unaltered 27% alcohol content. The result is a refined limoncello that is soft, elegant, and perfectly balanced.
Our limoncello is not just a drink, it's an experience. It's a taste so unique, it's like a sip of the Italian summer you will never forget. Welcome to Lucignolo Limoncello. Here, you don't just savor a drink, you relish the sunshine in every sip.